Join the webinar on Microsoft Teams Live Events.



To follow the event in a different language, click on the "KUDO Web Link" provided by the event organizer.

This will open a webpage with the "KUDO language selector".

Here's an example of the link: https://audio-widget.kudoway.com/xxxxxxxxxxxx

| | |
| --- | --- |
| | You can access the page on any device, including desktops, laptops, mobiles, and tablets, regardless of the device you are connected to the event on. |

Choose your preferred language from the language dropdown. The interpretation will start coming through.


If available in your event, click on the "CC" to turn on closed captioning in your selected language.

On the bottom of the screen, you can click on the "globe" icon to change your interface language.
Note: this does not select the interpretation language you want to listen to during the event.




If you select a spoken language, you may have to mute the original audio from the event on Microsoft Teams.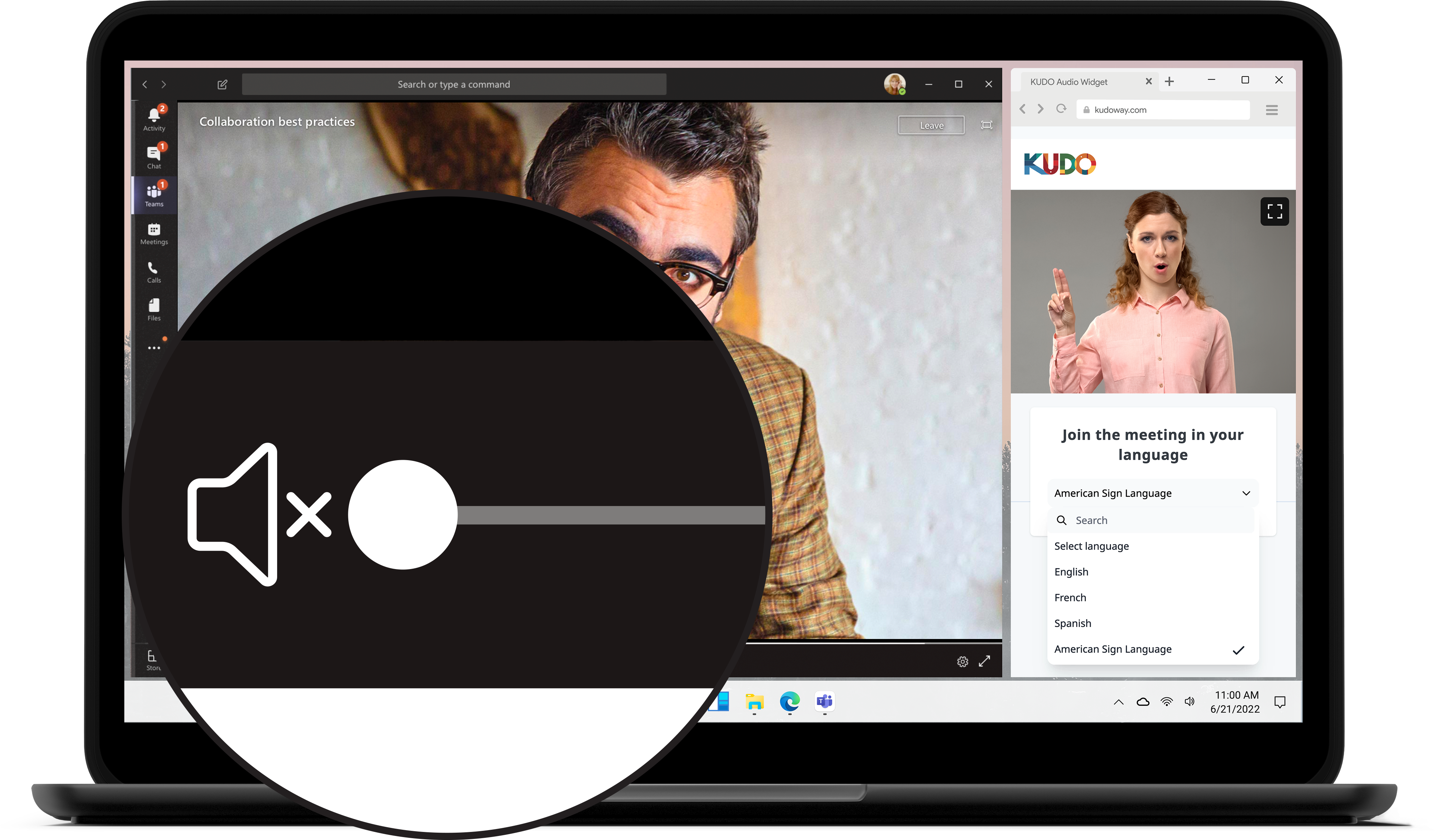 Enjoy your experience!